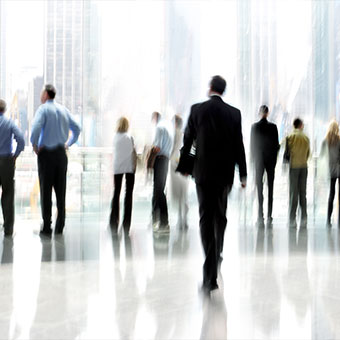 Reasonable steps and conducting verification of identity (VOI) remotely
09 March 2017
by Darran Wilson
There are many aspects involved in what makes law firms successful, and in the not so distant past early adoption of technology advancements was an aspect that was often overlooked. In an industry so rich in tradition, it was often difficult to see the forest through the trees. We knew it was there somewhere, but the how do we find it when we are legal specialists, not IT specialists?
Interestingly, Macquarie Bank's 2015 legal benchmarking results showed that over 60% of high performance firms were up to date with technological changes in the industry or were industry leaders with innovation. However, when asked about expected investment on technology within the 12-month period immediately following the survey, it was the low performance firms who were expecting to invests the highest; presumably in an attempt to catch up.
From my experience working in and with law firms, I have learnt that it is usually fear of the unknown that halts progression in relation to technology. The system you have works 'fine' for the way you've always done things, but it won't work with the new technologies on the market (NB: we all know that fine coming from a woman very rarely means anything good.); What do you do?
To look at it simply, if the matter you are working on required Special Counsel to consult, you would engage them; it's much the same with your firm's systems. Instead of putting it in the too hard basket, my recommendation is to engage your business partners that do specialise in these areas and if necessary, get a consultant involved.
What can improving technology in your firm mean for you?
Increased efficiencies
Working smarter enables you to use your time more efficiently giving you the ability to have a healthier work / life balance – or take on more work – the beauty is that it gives you that choice. It's about streamlining the mundane tasks, so that you have more time for yourself and for your clients.
Improved revenue generation
Time equals money. There is no truer statement in the legal industry. In saying that, it's simple to see that increased efficiencies equates to improved revenue generation. It's not rocket science – it's computer science.
Increased staff satisfaction and retention
With the technology generation now equating to a large portion of staff within the industry, you're employing teams of professionals that expect great technology. I have known firms that have only given in to updating software because when it came to recruiting new solicitors, they couldn't find anyone that knew how to use their systems. Don't let this be you. This generation of professionals have a knowledge of technology never seen before in this industry and it is our responsibility to recognise and value this.
Increased client satisfaction
Not only is your team from the technology generation, but so are your clients; and even those that were not born with this technology at their fingertips, have adapted to it. It is important to recognise that many of the industries that your clients belong to were early adopters of technology and embraced the change early on. Offering services such as electronic signing of documents to your clients is something that will illustrate to them that you understand that their time is valuable and you are prepared to go the extra mile to accommodate their needs. Happy clients also means good word-of-mouth, and good word-of-mouth can generate referral business.
More time to win new business
If you are spending less time having to run your business, then you can spend more time on developing your business. Winning new clients is key for any business to stay profitable. Working smarter ensures you have the time to focus on growing your firm and solidifying its future.
Where to now?
Well, it's 2017, and let's face it, most of us thought that by now we'd have hoverboards (not these fake ones with wheels) and be flying around like The Jetsons. These things may not have happened, but a lot has, and it's time to move forward before you are left too far behind.
You don't know what you don't know – and that's okay! It's more than okay, because you have recognised that something needs to change, and you are ready to start asking questions. This is where your business partners like InfoTrack are ready to help. Business partners that not only understand your business, but understand technology and its place in the industry. We care about you, your firm and your clients; and we are here to hold your hand – figuratively speaking of course – or maybe not, we'll see how things go (can I get away with being young and hip by throwing in a hashtag?!) #JokingNotJoking.