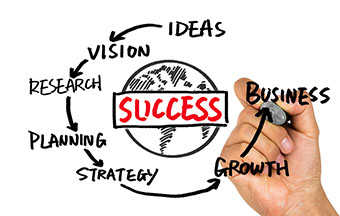 5 attributes of a successful firm
29 May 2019
by Todd Keeler
Whilst technological shifts lead the range of disruptive factors in the legal industry, here at FilePro we understand that lawyers are now driving change, rather than being 'disrupted'. We work with firms who continue to evolve using technology as a fundamental part of their long-term strategy, rather than reacting to buzzwords such as 'disruption' and 'innovation'. With technological change at an all-time high, the transition to and adoption of new ways to leverage technology has been mutually rewarding. With FirePro's focus on supporting firms to integrate technology within their unique business strategy, here are 5 attributes we consistently find with successful firms.
1. Embrace technology and data
FilePro works with a number of firms who recognise, that technology acts as a platform to deliver their strategy. When firms leverage a fully integrated technology solution such as FilePro, the data produced and collated by their practice management system (PMS) increases a firm's value, the client's experience and their brand value. For example, extending your PMS to perform as a CRM system.
2. Strive for continuous development
Gradual, consistent implementation supported with adequate training and management is key. Making radical changes, and changing too much too quickly, without proper education will overwhelm staff and worst-case scenario, lead to increase in human error and staff turnover.
3. Drive change from within
To see the introduction of technology successful within your firm, change should be led and advocated by owners, partners and directors. Utilise your team and encourage collaboration and involvement. Whether it's planning a new process, installing a new system, or making any significant change to day-to-day work responsibilities. It's surprising how often teams are first notified of a change after it has been made. Explain the reason for the change, then agree on:
SMART goals
The mandatories of the project
Whether you have the capabilities, tools and internal resourcing to create positive change
4. Accountability motivates ongoing improvements
Once goals have been established, successful law firms develop expectations around sharing the accountability between the firm and the technology provider. These firms also build a culture that encourages shared goals across the teams which relies on transparency and meaningful discussions to create visible improvements.
5. Utilise your technology provider
In my experience, technology providers often 'set and forget' their software. This isn't the exception, but the rule. Whilst lawyers' focus should be on their clients and their matters, the same should not be said on figuring out how to leverage their technology. Instead, we encourage firms to lean on their providers to share knowledge and support as an on-going practice, not just at set-up. At FilePro, we work hard to do so. If you're engaging with another provider, I would suggest you look for:
Onsite project management and support training for your employees
Ability to customise prior to going live e.g. report layouts, workflow and accounting
The provider's experience with mergers/ restructures
How they support existing clients optimise software e.g. cleaning data and health checks
Whether ongoing training (particularly for new staff members) is readily available and at no additional cost
The portfolio of firms they have worked with, particularly those of a similar size or location.
To ensure you're supported from the beginning, ask your provider to visit in 3 or 6 months. In this time, you'll be able to discuss what is working, and what could be done better. Discuss the results being seen based on agreed goals. We love working with our clients and love that they depend on us. If you're anything like them, you're more fearless at looking at change and using technology to support the delivery of your firm's strategy.
Read the entire article on FilePro