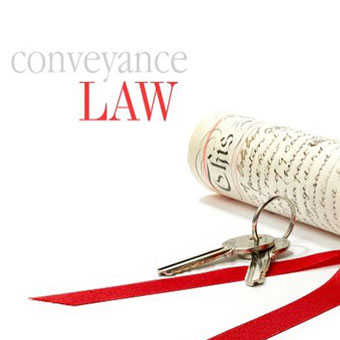 Conveyancers play a critical role in helping their clients navigate the roller coaster that is conveyancing. Most clients are making one of the biggest decisions and investments of their lives, and looking for constant guidance and reassurance along the way. Explaining the ins and outs of conveyancing, helping clients understand how the process works and easing their anxieties is just a small part of a conveyancer's hectic schedule. A day in the life of a conveyancer is fast-paced, demanding, intense and exciting.
Today's conveyancers are busier than ever. Advances in technology have brought efficiencies, but they've also created more pressure to be available 24/7 and ready to push transactions forward at a moment's notice. With many conveyancers having 50-100 ongoing files at a time the to-do list is never-ending.
Conveyancers usually start their week greeted by 100s of emails, and it just gets busier from there. There are always documents to be reviewed, enquiries to be answered, and ongoing research, lodging and settlements to be completed. Along with all of this, conveyancers have to keep up to date with the latest laws and industry news to stay on top of their game and make sure they're doing best by their clients, not a small task in such a busy work environment.
Preparing a Contract for the Sale of Land can be one of the more time-consuming and tedious processes as it requires purchasing pages from the Law Society, ordering searches and certificates from an information broker, preparing pages 1 and 2, and then printing, watermarking and filling in all of the documents from various sources. Then there's the manual process of piecing everything together in the correct order to compile the final contract for scanning.
On top of all of this ongoing work, there's the waiting and chasing games with a constant back and forth between the two sides. Conveyancers receive dozens of emails and calls on a daily basis from agents, brokers, clients and the other side asking for updates. All of this activity adds up to continuous interruptions to workflow. With the high volume of work and constant pressure from all sides, it's easy to feel rushed and that's when mistakes can get made.
Simplify, simplify, simplify
So how can busy conveyancers handle the rush and avoid potential pitfalls? Obviously time management and organisational skills are key to staying on top of the game, but they can only get you so far. The busier you are, the more important it is to look for ways to simplify and improve your processes - you can't control other parties but you do have some control over the process. At InfoTrack we constantly look for ways to add value over and above our search results by enhancing workflows and saving our clients time. Most recently we've come up with an easy way to help you speed up and simplify your conveyancing journey through eliminating the hassle that comes with preparing a Contract for Sale.
InfoTrack now supply licenced electronic versions of the 2005 and 2014 Contract for Sale and purchase of Land that can be ordered along with your searches and certificates all within our system. We're the only provider that offers all of this in one place, giving you the ability to collate and edit a complete contract of sale in just a few clicks. With pre-populated data, automatic watermarking and easy editing capabilities, you'll save time and reduce risk of error.
If you have any questions about our Electronic Contract for the Sale and Purchase of Land, please get in touch.