2018 Rolex Sydney to Hobart Yacht Race
The InfoTrack Super Maxi is proud to have completed its second Sydney to Hobart Race. The boat, formerly known as the Perpetual LOYAL (2016 Winner of the Sydney to Hobart race), was bought by Christian Beck and re-named InfoTrack after the co-sponsors of the yacht. 
Leading up to this year's race, Skipper Joe (Black) Akacich said "We are certainly better prepared this year and many modifications throughout the year leave us in a good competitive position.  Our biggest investment has been in new sails and a reaching strut so we can carry more sails with wider sheeting angles."
This year, we welcomed back some of the crew who were part of the 2016 winning team and current course record holders. New crew members included InfoTrack's own CEO John Ahern and David Willis CEO of Sympli who were racing for the first time.
We are proud of our crew and our super maxi for continuing to live up to InfoTrack's values by being agile, fast-moving, a risk taker and ahead of the crowd! 
Follow us on Facebook | Follow us on Instagram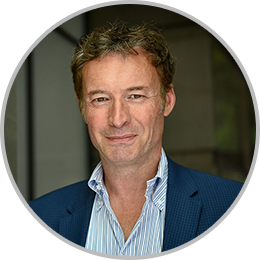 Christian Beck
Founder, InfoTrack
Recently crowned EY entrepreneur of the year Christian is always seeking his next challenge. From a young age Christian taught himself computer programming and coding, turning what was initially a project to help his father's law firm into what is now one of the fastest growing businesses in Australia. Christian is a long-time sailing enthusiast and races a smaller yacht at Greenwich Flying Squadron. He will be joined in this race by his brother Darren to share the experience of racing their first Sydney Hobart together. As a tech entrepreneur, Christian is no stranger to risk; he knows how to remain agile and lead his team to success.
Overall the boat has really lived up to her name and InfoTrack's high performance company values, and I'm excited for my second chance in this incredible race.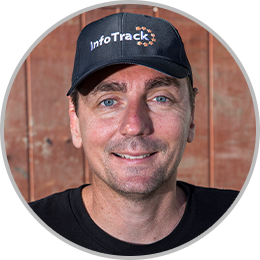 John Ahern
CEO, InfoTrack
John joined InfoTrack in 2015 as the Chief Technology Officer taking charge for establishing the company's technical vision and leading on all aspects of InfoTrack's technology development. He was appointed to the role of Chief Executive Officer in August of 2015. With over 20 years' experience in the Information sector, John leads the way in ensuring the company's development, its strategic direction and its aggressive growth strategies are met, achieved and exceeded.  This is John's first Sydney to Hobart.
Throwing myself in the deep end demonstrates the InfoTrack spirit - that we're not afraid of pushing ourselves well out of our comfort zone.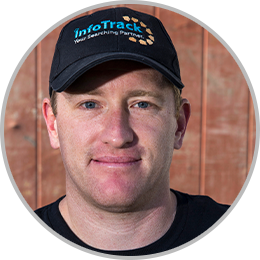 David Wills
CEO, Sympli
David has been Sympli's CEO since its launch in May 2018. He has over 20 years' experience in the finance industry where he worked for Lazard, Macquarie, Deloitte and CQS Management. David has a range of international experience and has worked with the Commonwealth government and most State governments in Australia.


CreditorWatch whose classic red and white logo can be seen on the Front of the InfoTrack Super Maxi is a leading Australian commercial credit reporting bureau. In October 2017 InfoTrack acquired CreditorWatch, a complementary pairing that will see both companies create further value across their respected client bases. The branding will help spread awareness to businesses that want to reduce the risk of bad debt and get paid faster.
InfoTrack yacht details
| | |
| --- | --- |
| SAIL NO | SYD1000 |
| LOA | 30.0m |
| CLASS | IRC |
| DESIGNER | Juan Kouyoumdjian (ARG) |
| YEAR BUILT | 2008 |
| TYPE | 100ft Super Maxi |
| NUMBER OF HOBARTS | 4 |
| OWNER | Christian Beck |
| CLUB | Greenwich Flying Squadron, NSW |
| CREW | C Beck – Owner, T Slingsby - Skipper, G Simmer (19), T Oxley (12) - Last 8 years with Loyal, M Spence (17), C Maxted (4) - crew Perpetual Loyal line honours race record 2016, I Jensen - Olympic Gold and Silver medalist 49er class, A Pratt (20), A McLean (2),  A Wing, T Lavers, I McKillop (1) - Etchell sailor on a national level, F Oleary (5)- Transatlantic, D Ryding, S Runow (26) – Maxi World, B Lamb (7) - 2016 Etchells World Champion, Tactics/Strategy Softbank Team Japan Americas Cup, A Menzies (1) - Artemis Racing boat captain,  D Blanchfield (27) - Americas Cup, C Champion,  J Swain, G Spence, A Kavanagh, G Love, T Kavanagh, P Harmsen - Cameraman. |