2020 Rolex Sydney Hobart Yacht Race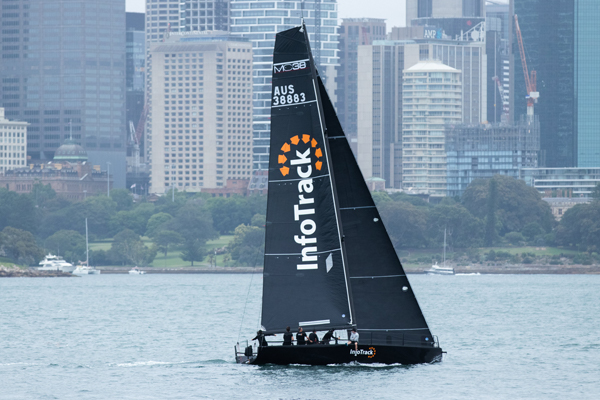 Whilst the 2020 Rolex Sydney to Hobart Yacht Race has been cancelled this year amid COVID-19 concerns, the spirit of the InfoTrack Supermaxi stays alive and proud.
Super Maxi InfoTrack's Skipper Christian Beck has congratulated the crew on their hard work and training to prepare for the 2020 Rolex Sydney Hobart Yacht Race that was cancelled.
Most of the 2020 InfoTrack crew have raced together on InfoTrack for the last four years including: Christian Beck, Owner/Skipper; Tony Mutter, Sailing Master; Chris Nicholson, Tactician; Ty Oxley, Boat Captain; Bradshaw Kellett, Navigator; Lucas Chapman; Alex Gough; Mitchell White; Mustafa Ingham and Ryan Philips. Joining the crew for the first time this year were sailors Al Turner, Troy Trindle, Sam Newton, Charlie Wyatt and Matt Pearce.
The Sydney to Hobart first timers were: Ira Kudrisahova, Head of Development and Brendan Smart, Chief Revenue Officer from InfoTrack; Rachel Williams, software developer, LEAP and Matt Jackson, General Manager, CreditorWatch. The employees were chosen to participate as a reward and recognition for their longevity and excellence at work.
In 2019, InfoTrack won the Jack Rooklyn Memorial Trophy and Cannon as the First Yacht out of Sydney Heads, while also receiving CYCA Trophies for second over the line and third in IRC Division 0.
We thank each and every one of you for your ongoing encouragement and support.
InfoTrack yacht details
| | |
| --- | --- |
| SAIL NO | SYD1000 |
| LOA | 30.0m |
| CLASS | IRC |
| DESIGNER | Juan Kouyoumdjian (ARG) |
| YEAR BUILT | 2008 |
| TYPE | 100ft Super Maxi |
| NUMBER OF HOBARTS | 4 |
| OWNER | Christian Beck |
| CLUB | Greenwich Flying Squadron, NSW |
| CREW | C Beck (Owner), Joe Akacich (Skipper), Tony Mutter (Safety Master), Chris Nicholson, Ty Oxley, Bradshaw Kellett, Curtis Blewett, Lucas Chapman, Alexander Gough, Mitchell White, Brad Jackson, Carlos Hernandez, Antonio Mons, Guillermo Altadill, Mal Parker, Steve Wallace, Roger Snell, Mustafa Ingham, Kristy Bullock, Denis Niclair, Josh Bicknell, Patrick Coghlan |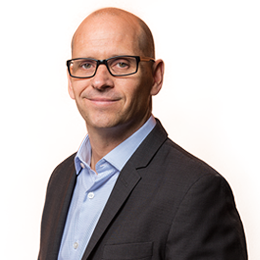 Brendan Smart
Chief Revenue Officer
Brendan Smart is the Chief Revenue Officer at InfoTrack and is celebrating his tenth anniversary with the company this year. Other than a crash course of 7 weeks of twilight sailing this year, Brendan has no other sailing experience. He recently completed in the Cabbage Tree Island Race where IT100 was victorious.

"We are all gutted, but what a privilege to have sailed with you all and experienced what we have. Watching you all work was something to behold, and your patience in having us newbies aboard will always be appreciated. Thank you all for an amazing experience. Memories I will have forever."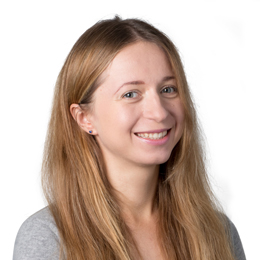 Ira Kudriashova
Head of AU Development
Head of Development at InfoTrack, Ira leads her team in writing new products and continuing to develop and improve upon existing services. Originally from Russia, Ira has been pivotal in developing several of the company's innovative workflow solutions including MapIT, VIC Property Enquiries and PEXA integration over her 6 years with the company. Ira has never sailed before and was asked to join the crew in recognition of her great work success.

"We did not get to sail S2H, but you guys have influenced lives of a few people (such as myself) heavily. It's worth something at the end!"