Simple to setup, cost effective and intuitive, ATOM is a cloud based integrated trust and office account solution. ATOM is certified under the Legal Profession Uniform General Rules (2015).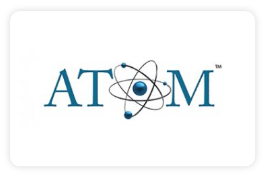 Five benefits of integrating ATOM with InfoTrack.
1. Save 40% in time when ordering searches*.
2. Save money by avoiding disbursement write-offs using our real-time cost recovery.
3. Save valuable time by avoiding manual bookkeeping entries.
4. Fastest certificate and search return in the industry.
5. Pay via monthly invoice.
*compared to other, non-integrated searching providers as stated by our trusted clients.
Save time with seamless integration
Book an Atom integration demo below.