Stamp, Lodge and Settle your next property matter with SettleIT
SettleIT is a flexible solution that allows law firms, conveyancers and financial institutions the ability to outsource the lodgment of registry documents and settlements - both electronic and manual.
Im looking for:
Want a personalised product demonstration?
What our clients are saying about SettleIT
I am one very happy customer. Sarah and the SettleIT Team do a really great job and always go the extra mile to ensure my settlements are successful.
We wish to express our genuine and sincerest thanks and appreciation to Maxine and the SettleIT team who have been of invaluable service to our practice. Maxine's assistance and guidance have been a tremendous support to our firm during a time when industry practices and procedures are constantly changing.
My settlement went very smoothly with the assistance of the SettleIT Team; Stephanie was very patient and helped get my matter across the line.
Just a small note of thanks for the ongoing outstanding support and assistance with completing our client's conveyancing transactions. Danielle, Stephanie, Tracey and Sarah have all been extremely helpful, reliable and professional in ensuring we are able to meet our client's needs.
Since using SettleIT, we have noticed that we have become more efficient because we no longer have to deal with PEXA. We continue to provide conveyancing services more or less as we previously did, but the process is quicker on our end. Outsourcing e-conveyancing has meant InfoTrack handles the administrative aspects of our property transactions, once the contract goes unconditional. I would like to say that SettleIT and InfoTrack offer a quality service at a reasonable rate.
SettleIT has completed over 15,000 settlements nationally in PEXA making it one of the most experienced and competitive solutions in e-Conveyancing Australia wide. There's no need to register with PEXA or Sympli, SettleIT will manage the entire settlement from beginning to end. Avoid spending time on the phone to banks and utilities.
Why use SettleIT for Electronic settlements?
For one low cost fixed fee disbursement, deducted at the end of the matter, SettleIT will create and manage the ELNO workspace and provides the following services as part of the standard all-inclusive offering:
Verification of Identity and signing of Client Authorisation Forms
Assessment of duty and attending to stamping
Preparing the Transfer and eNOS forms
Contacting council and utilities for balance updates
Preparing and checking settlement adjustments
Contacting banks and preparing cheque directions
Providing usage of our Trust Account
Obtaining final title searches in addition to Title Activity Checks
Attending to settlement
Securely storing any original documents for 7 years
Where possible, SettleIT will arrange for the electronic lodgment and registration of legal documents with local land titles offices across Australia via your chosen ELNO. Our secure online platform will update you on the progress of your lodgment, including final registration confirmation and an upload of supporting documents.
Documents lodged include:
Caveats and Withdrawal of Caveats
Mortgages and Discharge of Mortgages
Priority Notices
Transfers
Transmission Applications
Applications by Surviving Proprietor (ASP's)
Notices of Death
Plan lodgments via SPEAR
Residual documents
Why use SettleIT for electronic lodgments?
Enjoy a faster lodgment and registration process than over the counter;
The SettleIT team can ensure any documents are in registerable form prior to lodgment, thus preventing delays and added costs.
SettleIT will attend to settlements in metropolitan, regional and rural locations across Australia. Lean on us for cost effective expertise if you need to settle in a different region or state to your own.
How does it work?
At settlement, documentation and cheques will be exchanged in accordance with instructions. Once the settlement is complete, we will immediately notify our clients by phone call and attend to any banking required. Our secure online platform will be updated with confirmation and supporting documents.
SettleIT will arrange for the physical lodgment and registration of legal documents with local land titles offices across Australia.
The documents we lodge include:
Leases
Caveats and Withdrawal of Caveats
Mortgages and Discharge of Mortgages
Transfers
Transmission Applications
Applications by Surviving Proprietor (ASP's)
Notices of Death
Our secure, online platform will be updated with progress updates and final registration confirmation including all relevant supporting documentation.
Why use SettleIT to manually lodge documentation?
We understand that not all states have mandated e-conveyancing so SettleIT can help you navigate the requirements. This is especially effective if you have to lodge in a different state to your own and aren't sure of the requirements.
SettleIT offers daily services and prompt returns for State Revenue approved stamping and Land tax clearance services including:
over the counter office drop-off and pickup service nationally.
on-the-spot stamping via our secure online system and
bulk lodgement options.
SettleIT is registered with Offices of State Revenue and State Revenue Offices, so you don't need to be. SettleIT can provide an Assessment of Duty and stamp documents where required including:
Transfers
Contracts
Trust Deeds
Transmission Applications
Transfer of Leases
Surrender of Leases
Deeds and
Other complex stamping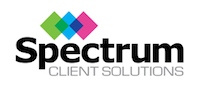 Spectrum Client Solutions
Outsource to Spectrum as an experienced PEXA agent to ensure the settlement is seamless and effective. We will manage the workspace, keep you updated and become an extension of your business. Our efficiencies as your electronic agent will help you drive growth and profits within your business by focusing your time and energy on your core business. Spectrum holds appropriate licensing and specific insurance that enables us to transact on your behalf with confidence that Spectrum meets the requirements as per ARNECC guidelines.

Lawagents
Lawagents was established 40 years ago as a family-owned business. We pride ourselves on providing an efficient legal agency service with a high focus on quality personal service at a competitive price. At Lawagents, we are committed to providing a full range of services as required by both large firms and small suburban practices, while maintaining that personal touch that sets us apart. When dealing with Lawagents you have the peace of mind and ease of dealing with 1 manager. Our highly trained staff are competent in all aspects of the settlement process and property procedures.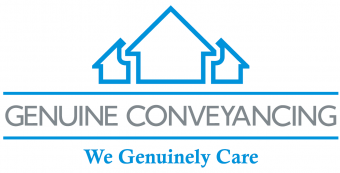 Genuine Conveyancing
Genuine Conveyancing is a conveyancing practice with 15 years experience. We are electronic settlement experts for a range of property transactions.
We offer a professional and personal approach and will ensure a seamless transaction on your behalf. We keep you across every stage of the transaction.
With the alarming rates of cyber fraud, you can be confident knowing that as your settlement agent, Genuine Conveyancing has cyber security specialists monitoring our systems and we also have relevant cyber fraud insurance.

Nelson Property Transfer Services
Nelson Property Transfer Services is Geelong's leading conveyancing company and has been operating for almost 20 years. We were the settlement agents for all major banks for manual settlements and were consistently in the top performing agents in Australia. We are now proud to be part of the Settle It Team and will continue our professional and exceptional service to allow you peace of mind knowing that your settlements will be attended to as efficiently and effectively as possible by our highly competent staff.

Sydney Legal Agents
Sydney Legal Agents is a business that finds its foundation on the recognition of the need for expedient service and open, reliable access to staff. These ideas centre on the provision of a holistic and personal service to our clients, which in turn, relates back to their individual clients. But it's our ethos that sets us apart from others, and when you need to speak to someone, we will be there!

SP Legal
Are you in need of an agent to complete your PEXA Settlement? At SP Legal we act on behalf of conveyancers and solicitors who are conducting property settlements and e-conveyancing online. We are experts in all kinds of property settlements with staff experience of over 30 years in both manual paper settlements and online digital settlements. Call us today on 03 9620 3441 and we will take care of all the work and stress for you by bringing your PEXA settlement to completion on your behalf.

Tailored Conveyancing Services
Tailored Conveyancing Services is an operational Conveyancing business so we understand the added stress that has come with the transition to the electronic settlement world. In addition to our Conveyancing business we have staff dedicated solely to acting as Electronic Settlement Agents for our colleagues within the industry who have decided to continue outsourcing their Settlements enabling them to focus on their clients rather than their computer screens. When employing Tailored Conveyancing Services as your Electronic Settlement Agent you will have an Agent dedicated to you so you will always deal with the same person and receive the same exceptional service. We pride ourselves on our service and are more than happy to tailor our service to suit you as we understand that no two clients are the same.

Lawlab
Lawlab has a long history of successful legal practice, having evolved from a country practice founded in 1899. We are now Australia's largest national conveyancing law firm having delivered over 40,000 conveyances in the last few years. We are a trusted and highly rated outsource provider to lawyers and conveyancers throughout Australia. We are one of the most experienced electronic settlement transactors and our experienced legal advisors can complete electronic settlements in NSW, VIC, QLD, SA & WA for you securely and efficiently.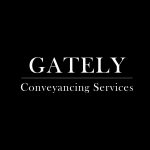 Gately Conveyancing
With more than 30 years conveyancing experience, Brenda Gately offers a highly professional and reliable service, drawing on a vast bank of knowledge to assist her clients achieve positive outcomes in a timely manner. At Gately Conveyancing Services, our aim is to guide your transaction seamlessly from contract through to settlement. As a member of the Australian Institute of Conveyancers Inc. (AIC), we are committed to providing the highest possible standards of professional service.

Keith Hurst
Keith Hurst is an accredited specialist in Business Law and specialises in Business, Property, Will, Estates and Power of Attorneys.
Keith Hurst & Associates was established in 1971 and have been registered as Pexa subscribers since 2016. They deal with electronic settlements in NSW, Victoria and Queensland.
They operate a statutory trust account and are self-assessors with the various revenue authorities in New South Wales, Victoria and Queensland.
Keith Hurst works with Claudia Hofstetter, a licensed conveyancer in New South Wales, who is a certified member of PEXA and an expert in electronic conveyancing. Claudia has been nominated by Pexa as a 2020 Community Super User.
Due to our extensive Pexa experience we can minimise delays and ensure that settlements take place as scheduled.
A happy client is our goal.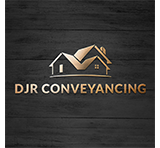 DJR Conveyancing
With over 20 years in the legal industry, DJR Conveyancing is committed to providing you with a service which is transparent and accessible. We pride ourselves on being a non-traditional forward thinking law firm, offering a conveyancing service which is proactive, streamlined and efficient to meet the needs of our customers. Communication is a key factor for anyone looking to rely upon our service, and it is our priority that you are able to contact us throughout your journey with us. We always strive to keep you well informed, and guide you through each stage, to ensure we settle on time every time!