Reduce your administrative hassles
SettleIT is a flexible solution that allows you to pass on the administrative aspects of conveyancing, for both manual and electronic lodgments and settlements. Whether you have or have not registered with ELNO's, PEXA or Sympli, SettleIT will manage the entire lodgment and post-exchange settlement process for you. With one click, you can book a SettleIT agent who will act under your instructions and provide a personalised fixed-price service. Whilst you remain in complete control of your matters at all time, leave the administrative tasks of your conveyancing to SettleIT so that you can focus on the more skilled facets and increase your profit margins and save you time.
Want a personalised product demonstration or get started as an InfoTrack client today?
Handle more volume with less outlay and cost in resources. Have a trusted solution whilst away or on holidays.
No need to be trained or registered in PEXA or Sympli. We manage the entire lodgment and post-exchange settlement process for you, accommodating all ELNO's.
No longer spend your time on the phones with banks and utilities. We calculate all adjustments for you.
A low cost single fixed fee disbursement is deducted at the end of the matter from the settlement proceeds. There is no fee to re-schedule cancelled settlements.
Our network of trusted partners and agents bring over 100 years of professional experience and meet the regulatory requirements including insurances and on-going professional training.
You have complete transparency, control and sole authority on all matters from beginning to end.
We use the best cloud-based technology available to ensure the security and information of our clients is not compromised.
Our user-friendly interface offers complete integration with InfoTrack, LEAP and Smokeball.
Testimonials
What our clients are saying about SettleIT
I am one very happy customer. Sarah and the SettleIT Team do a really great job and always go the extra mile to ensure my settlements are successful.
We wish to express our genuine and sincerest thanks and appreciation to Maxine and the SettleIT team who have been of invaluable service to our practice. Maxine's assistance and guidance have been a tremendous support to our firm during a time when industry practices and procedures are constantly changing.
My settlement went very smoothly with the assistance of the SettleIT Team; Stephanie was very patient and helped get my matter across the line.
Just a small note of thanks for the ongoing outstanding support and assistance with completing our client's conveyancing transactions. Danielle, Stephanie, Tracey and Sarah have all been extremely helpful, reliable and professional in ensuring we are able to meet our client's needs.
How does SettleIT work?
This is how SettleIT will support you through the settlement process.
SettleIT Agents
Our growing network of accredited SettleIT Agents.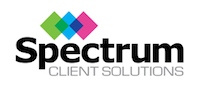 Spectrum Client Solutions
Outsource to Spectrum as an experienced PEXA agent to ensure the settlement is seamless and effective. We will manage the workspace, keep you updated and become an extension of your business. Our efficiencies as your electronic agent will help you drive growth and profits within your business by focusing your time and energy on your core business. Spectrum holds appropriate licensing and specific insurance that enables us to transact on your behalf with confidence that Spectrum meets the requirements as per ARNECC guidelines.

Lawagents
Lawagents was established 40 years ago as a family-owned business. We pride ourselves on providing an efficient legal agency service with a high focus on quality personal service at a competitive price. At Lawagents, we are committed to providing a full range of services as required by both large firms and small suburban practices, while maintaining that personal touch that sets us apart. When dealing with Lawagents you have the peace of mind and ease of dealing with 1 manager. Our highly trained staff are competent in all aspects of the settlement process and property procedures.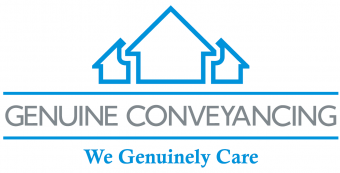 Genuine Conveyancing
Genuine Conveyancing is a conveyancing practice with 15 years experience. We are electronic settlement experts for a range of property transactions.
We offer a professional and personal approach and will ensure a seamless transaction on your behalf. We keep you across every stage of the transaction.
With the alarming rates of cyber fraud, you can be confident knowing that as your settlement agent, Genuine Conveyancing has cyber security specialists monitoring our systems and we also have relevant cyber fraud insurance.

Sargeants Conveyancing
Sargeants Geelong is Geelong's leading conveyancing company and has been operating for over 18 years. We were the settlement agents for all major banks for manual settlements and were consistently in the top performing agents in Australia. We are now proud to be part of the Settle It Team and will continue our professional and exceptional service to allow you peace of mind knowing that your settlements will be attended to as efficiently and effectively as possible by our highly competent staff.

Sydney Legal Agents
Sydney Legal Agents is a business that finds its foundation on the recognition of the need for expedient service and open, reliable access to staff. These ideas centre on the provision of a holistic and personal service to our clients, which in turn, relates back to their individual clients. But it's our ethos that sets us apart from others, and when you need to speak to someone, we will be there!

SP Legal
Are you in need of an agent to complete your PEXA Settlement? At SP Legal we act on behalf of conveyancers and solicitors who are conducting property settlements and e-conveyancing online. We are experts in all kinds of property settlements with staff experience of over 30 years in both manual paper settlements and online digital settlements. Call us today on 03 9620 3441 and we will take care of all the work and stress for you by bringing your PEXA settlement to completion on your behalf.

Tailored Conveyancing Services
Tailored Conveyancing Services is an operational Conveyancing business so we understand the added stress that has come with the transition to the electronic settlement world. In addition to our Conveyancing business we have staff dedicated solely to acting as Electronic Settlement Agents for our colleagues within the industry who have decided to continue outsourcing their Settlements enabling them to focus on their clients rather than their computer screens. When employing Tailored Conveyancing Services as your Electronic Settlement Agent you will have an Agent dedicated to you so you will always deal with the same person and receive the same exceptional service. We pride ourselves on our service and are more than happy to tailor our service to suit you as we understand that no two clients are the same.

Monkey Conveyancing
Monkey Conveyancing is not just a settlement agent but a fully-insured Law Firm running conveyancing files in Victoria, New South Wales and Queensland. Client satisfaction is very high as shown by our 4.8 Star Google rating with over 100 reviews. Our Senior Solicitor started conveyancing in the 1970s so we know what good old-fashioned service is like and we still deliver it today! Here at Monkey Conveyancing we are ready and equipped to provide you with all your electronic settlement needs. We will work with you to deliver a smooth and on-time transaction.

Lawlab
Lawlab has a long history of successful legal practice, having evolved from a country practice founded in 1899. We are now Australia's largest national conveyancing law firm having delivered over 40,000 conveyances in the last few years. We are a trusted and highly rated outsource provider to lawyers and conveyancers throughout Australia. We are one of the most experienced electronic settlement transactors and our experienced legal advisors can complete electronic settlements in NSW, VIC, QLD, SA & WA for you securely and efficiently.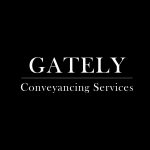 Gately Conveyancing
With more than 30 years conveyancing experience, Brenda Gately offers a highly professional and reliable service, drawing on a vast bank of knowledge to assist her clients achieve positive outcomes in a timely manner. At Gately Conveyancing Services, our aim is to guide your transaction seamlessly from contract through to settlement. As a member of the Australian Institute of Conveyancers Inc. (AIC), we are committed to providing the highest possible standards of professional service.

Joelle Duri
Starting out 20 years ago, Joelle is just as passionate about conveyancing and has acquired comprehensive knowledge of the legal requirements across VIC, NSW & QLD. As a former PEXA specialist, Joelle has a unique in-depth knowledge of navigating the platform facilitating in smooth on-time settlements.
What processes does SettleIT handle?
SettleIT will NEVER communicate with your client unless you authorise us to do so. We are agents acting on your behalf and, in this capacity, we will: 
Conduct a VOI and obtain the relevant signed Client Authorisation 

Forms

 

Set up 

and manag

e

 

the electronic settlement workspace in PEXA

 or 

Sympli

 

Attend to the 

lodgment

 of most dealings such as Caveats, Withdrawal of Caveats, TA's

 

Atten

d

 to stamping 

 

Prepare the Transfer and 

eNOS

 forms for settlements

 

Contact council and utilities

 and prepar

e

 settlement adjustments

 

Contact banks and prepar

e

 cheque directions

 

Provide usage of our Trust Account

 

Obtain a final title search

 

in addition to a

 T

itle 

A

ctivity 

C

heck

 

Sett

le

 the matter

 

Provide confirmation of registration

 

Securely store any original documents you send us for 7 years 

 
What processes do practitioners handle?
Unconditional exchange of contracts

 

Requisitions on Title

 

Property enquiry searches 

 

Approve the Transfer and 

eNOS

 

 

Approve the Settlement Adjustment sheet

 

Approve cheque directions and make any final edits/adjustments

 

Provide the final go ahead for settlement