Safeguard property funds from hackers
Protect your property transactions from the prying eyes of cybercriminals and guarantee your fund transfers.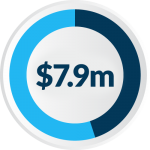 In 2018 there were 57,060 reports of attempts to gain personal information in Australia with a financial loss totalling $10,297,195.
(Source)
Keen to learn more?
Fill in your details and we'll be in touch soon.

Please note - Your IP address is being logged and recorded: 18.205.109.152