Start using Securexchange
Want a personalised product demonstration or get started as a Securexchange client today?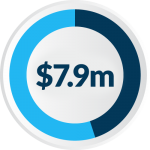 In 2018 there were 57,060 reports of attempts to gain personal information in Australia with a financial loss totalling $10,297,195.
(Source)
Keen to learn more?
Fill in your details and we'll be in touch soon.

Please note - Your IP address is being logged and recorded: 3.231.167.166