How IDfy works
Imagine having the ability to verify your client's identity using the convenience of your Apple or Android mobile device. With InfoTrack's IDfy, this is now a reality. IDfy's intuitive technology provides a faster and more personal verification of identity process that enables you to focus on your client.
6 steps for verification of identity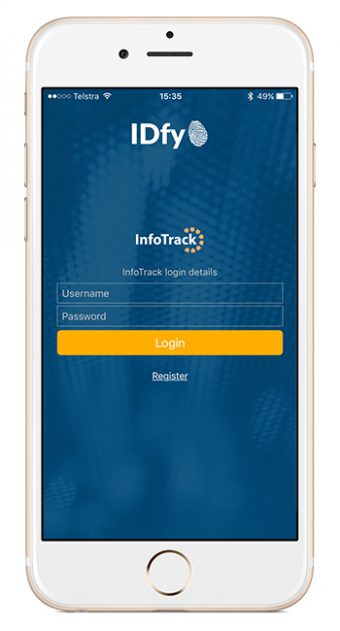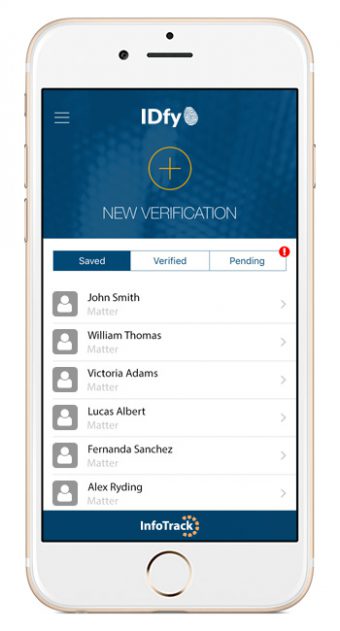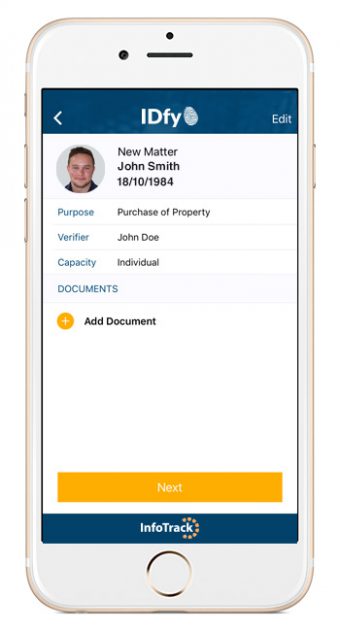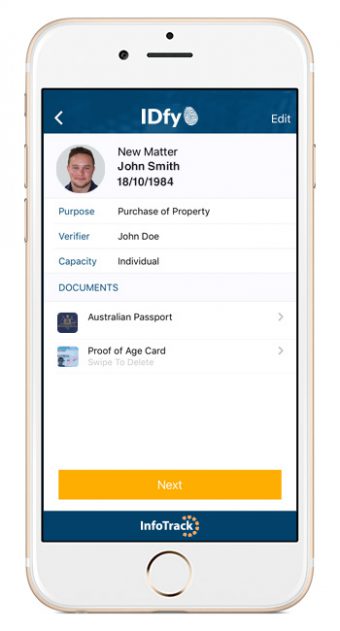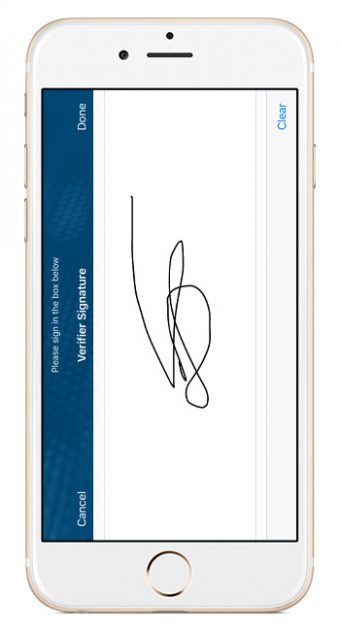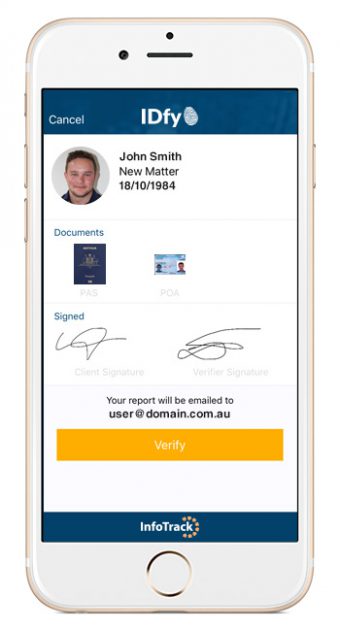 IDfy VOI LEAP Mobile integration
IDfy is now available for InfoTrack clients to launch within the LEAP Application.
When a client clicks on a matter within the LEAP App and selects an individual, they will be presented with an option to 'Verify Identity with IDfy'
This will launch the IDfy app and prepopulate all relevant data.
All users of IDfy will now receive a 'VOI Summary Report' upon submission.
The summary Report contains a photograph of the individual along with signatures and declarations associated and excludes all copies of identification documentation supplied. For the full report, the client will continue to use the link and access code provided.
IDfy is available through both iPhone and Android with LEAP integration