Over the past 3 years, InfoTrack has become a market leader in Settlements, Stamping, and Registrations services, by bringing together several successful businesses including Scott Ashwood, John McLaren & Co, Legal Liaisons, Superfast Legal Agents and DKL. We have been providing our services as a settlement agent under many names but moving forward all providers will be brought under the InfoTrack brand.
Banking clients can login using the blue button above, for all other InfoTrack enquiries login here.
InfoTrack's manual services
InfoTrack is your trusted partner and settlement agent for all your manual service and property settlement needs. We assist you end-to-end with all your conveyancing matters providing unrivalled cost and workflow efficiencies.
We offer a number of manual services which can help you and your staff cut back on the amount of time you spend travelling to various locations to attend settlements at one of our national settlement rooms, lodge documentation or search records.
Our experienced settlement agents have been established for many years and have a genuine understanding of industry needs providing legal services with excellence and proficiency.
Each of these services can be easily booked online within the InfoTrack system, with your request sent directly to your chosen Legal Agent.
Contact InfoTrack with regards to our full national settlement agents by phoning 1800 738 524.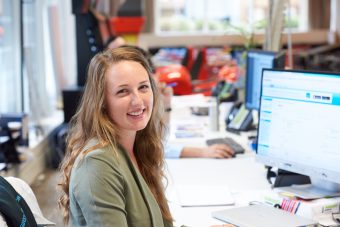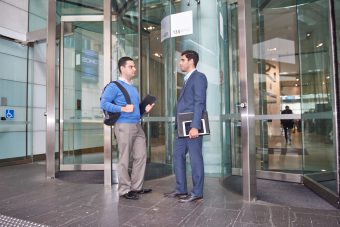 We have manual service providers throughout Australia, and offer a variety of services including:
Court Filing

Settlements

Stamping

Lodging

Document Registrations

General Searching

Banking

Cheque Collections

Probate Lodgement

Pickup
Delivery
Lodging Plan
Final Search
Exchange
Registration of plan
LRS Lodging
Settlements & Manual Services
Please fill in your details below and we'll be in touch shortly.
* These fields are required.
InfoTrack National
Office
Phone
Address
PO Box
Sydney
Tel: (02) 9099 7400

Fax: (02) 9232 7141

DX967 Sydney
Level 14 135 King Street, Sydney NSW 2000
GPO Box 4103
Sydney NSW 2001
Melbourne
Tel: (03) 8609 4750

Fax: (03) 9629 7922

DX543 Melbourne
Level 5, North Tower
459 Collins Street, Melbourne VIC 3000
GPO Box 259
Melbourne VIC 3001
Brisbane
Tel: (07) 3040 4090

Fax: (07) 3236 3893

DX122 Brisbane
Level 16/280 Adelaide Street, Brisbane QLD 4000
GPO Box 5250
Brisbane QLD 4001
Gold Coast
Tel: (07) 3040 4060

Fax: (07) 5591 3112

DX41550 Southport
Ground Floor, Kaybank Plaza,
33 Scarborough St, Southport QLD 4215
PO Box 3674
Australia Fair QLD 4215
Canberra
Tel: (02) 6188 3111

Fax: (02) 6013 9666

DX5747 Canberra
Level 8 15 London Circuit, Canberra City ACT 2600
GPO Box 1550
Canberra City ACT 2601
Perth
Tel:(08) 6333 2121

Fax: (08) 6230 5228

Level 1, 40 St Georges Terrace
Perth WA 6000
PO Box Z5438
Perth WA 6831
Morris Hayes & Edgar
Phone 02 9232 2411
www.mhe.com.au 
Effective Legal
Phone 08 9218 9177