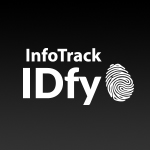 Verification of identity with IDfy
WEBINAR
Thursday 1st February 2018 |  1pm - 2pm AEDT
Complimentary
About the event
The presentation will cover: 
• Land Registry requirements – Land Registries in each state are adopting rules for paper-based transactions. These affect how lawyers and conveyancers conduct due diligence to identify their clients. Tara will touch on the legislation requirements. 
• IDfy, InfoTrack's mobile VOI solution – How to significantly reduce the amount of time spent verifying your clients with an easy-to-use mobile solution. Tara will be performing a demonstration of how this works in relation to the legislation that relates to verification of identity.
• Live IDfy Traning Session (In person and remote VOI)

 Presented by Tara Bernays 
Tara is a Client Relationship Manager at InfoTrack and having practiced family law, understands what you are looking for, and how InfoTrack can deliver results. Tara is a true legal professional who is brilliant at understanding client requirements making her a valuable asset to InfoTrack and our clients.
Who will you be learning from?
Tara Bernays, Senior Client Relationship Manager, InfoTrack
Is this event online?
Yes, this event is an online webinar. Tune in from your office desk, at home or on-the-go.
Who is this event for?
Professionals across all industries who have a regular need for VOI
Professional learning
If you are in the legal industry you can claim 1 CPD unit for this seminar under practice management and business skills.
* Practitioners residing in WA will have to submit an application for CPD approval to the Legal Practice Board of Western Australia at a fee of $60*
See how mobile VOI improves the client experience
Learn about the security of mobile VOIs
Stay up-to-date with Land Registry requirements