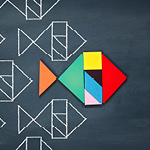 Personal Brand - Branding your best self 
WEBINAR
Tuesday 27 March  2018 |  3pm - 4pm AEDT  |  1 CPD
Complimentary
About the event
In today's competitive business environment, it may seem nearly impossible to stand out. But many people have managed to step out of the shadows by opting for a strategy primarily used by businesses themselves – personal branding. 
In this webinar, Roni Millard, InfoTrack GM of Marketing, will run you through the importance of developing and maintaining a strong personal brand in the workplace and how it can be your make or break when it comes to your professional success. Drawing from her experiences across many industries over two decades, you will learn how to safeguard your fragile brand and protect your reputation.
 Presented by Roni Millard
With 20 years Marketing experience, 6 of them in the legal sector and a few awards to throw in for good measure, Roni Millard is an extremely energetic, confident and charismatic leader who is highly ambitious and extremely focused. Heading up the Marketing Team, Roni is responsible for constantly firing on all cylinders and leading the charge with InfoTrack's marketing program across Australia. From providing strategic and operational leadership for the business to coordinating communication vertically through the organisation, life is never dull in the marketing department.
Who will you be learning from?
Roni Millard, GM of Marketing, InfoTrack 
Is this event online?
Yes, this event is an online webinar. Tune in from your office desk, at home or on-the-go.
Who is this event for?
All industries
Professionals wanting to improve and manage their personal brand 
Professional Learning
If you are in the legal industry you can claim 1 CPD unit for this seminar under practice management and business skills.
* Practitioners residing in WA will have to submit an application for CPD approval to the Legal Practice Board of Western Australia at a fee of $60*
Building your personal brand.
Managing your personal brand.
How personal branding can assist in career progression.