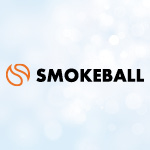 Paperless conveyancing with Smokeball
WEBINAR
Tuesday 19 June 2018 |  1pm - 2pm AEST  |  1 CPD
Complimentary
About the event
Cloud computing and mobile applications are creating true mobility in the conveyancing industry and making it possible to manage files completely electronically. Join us to see some of the latest technology and learn how to access your matter information from anywhere, manage your files without touching paper and optimise efficiency through integration and new eConveyancing tools.
 Presented by Paul Psaltis & Tara Bernays 
With an extensive legal background and having worked with conveyancing software for over 10 years, Paul brings a wealth of legal knowledge and hands-on experience to his role as Smokeball Australia's General Manager. Previously Paul spend many years working within sales teams, as a Sales Manager at InfoTrack and in various sales roles at Leap Legal software, where he developed a great understanding of software and his customer's needs. Paul holds a Bachelor of Arts/Bachelor of Laws from the University of Queensland.
Tara is a Senior Client Relationship Manager at InfoTrack and having practiced family law, understands what you are looking for, and how InfoTrack can deliver results.  Tara is a true legal professional who is brilliant at understanding client requirements making her a valuable asset to InfoTrack and our clients.
Who will you be learning from?
Paul Psaltis, General Manager, Smokeball
Tara Bernays, Senior Client Relationship Manager, InfoTrack
Is this event online?
Yes, this event is an online webinar. Tune in from your office desk, at home or on-the-go.
Who is this event for?
Legal and conveyancing professionals
Professional learning
If you are in the legal industry you can claim 1 CPD unit for this seminar under practice management and business skills.
* Practitioners residing in WA will have to submit an application for CPD approval to the Legal Practice Board of Western Australia at a fee of $60*
Access your legal matter from anywhere
Manage your files without touching paper
Optimise efficiency through integration and new e-Conveyancing tools