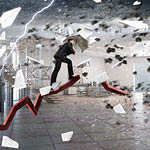 How to manage risk on conveyancing files (highlights)
WEBINAR
Thursday 30 August 2018  |  1pm - 2pm AEST  |  1 CPD
Complimentary
About the event
Join Garth Brown as he covers the following topics from his popular three-part series:
Stock Diseases, fencing Orders and Bio-Security Notices
Septic systems
Continuing Agency Agreements
Auctions
 Presented by Garth Brown 
Conveyancer of the Year AICNSW 2015 at Brown and Brown Conveyancers, Garth Brown is an expert legal consultant, law firm coach and industry thought leader with over 20 years experience.
Who will you be learning from?
Garth Brown, B.Bus, JP, CPC, Fellow AICNSW.
Is this event online?
Yes, this event is an online webinar. Tune in from your office desk, at home or on-the-go.
Who is this event for?
Legal and conveyancing professionals.
Professional learning
If you are in the legal industry you can claim 1 CPD unit for this seminar under practice management and business skills.
* Practitioners residing in WA will have to submit an application for CPD approval to the Legal Practice Board of Western Australia at a fee of $60*