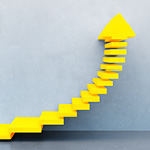 How to increase profit through mobile services
WEBINAR
Tuesday 1 August 2017  |  1pm - 2pm
Complimentary
About the event
The future legal office is mobile. See how technology can free you from bricks and mortar long term leases, improve your mindset allowing you to live life on your terms and create your own ladder rather than someone else's – create a life that is extraordinary rather than ordinary. The key to success in any endeavour is to go where the industry is headed – the future is online. Legal services are undergoing tremendous upheaval toward delivery via the internet, clients are time poor and do not have the time to come into the office. Garth will share how his adoption of technology has dramatically reformed the way he does business in the legal space & led to his success.
 Presented by Garth Brown 
Conveyancer of the Year AICNSW 2015 at Brown and Brown Conveyancers, Garth Brown is an expert legal consultant, law firm coach and industry thought leader with over 20 years experience. 
Who will you be learning from?
Garth Brown, B.Bus, JP, CPC, Fellow AICNSW.
Is this event online?
Yes, this event is an online webinar. Tune in from your office desk, at home or on-the-go.
Who is this event for?
Legal and conveyancing professionals.
Professional learning
If you are in the legal industry you can claim 1 CPD unit for this seminar under practice management and business skills.
How the future legal office can affect your firm. 
How to benefit from the tremendous upheaval in the legal services industry.
How technology can empower you and your business.