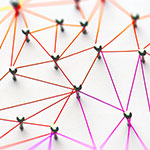 How to effectively market your conveyancing/ legal practice
WEBINAR
Friday 24 November 2017  |  1pm - 2pm
Complimentary
About the event
Join Garth Brown as he covers:
1. Nine Inexpensive Techniques to market your practice – worked for Garth!
2. The most expensive/common marketing mistake's Conveyancing/ Legal firms make
3. How to overcome the"this is how we have always done this" mindset
4. Effective Legal Technology to adopt & 4 tips to improve Communication with Clients
 Presented by Garth Brown 
Conveyancer of the Year AICNSW 2015 at Brown and Brown Conveyancers, Garth Brown is an expert legal consultant, law firm coach and industry thought leader with over 20 years experience. 
Who will you be learning from?
Garth Brown, B.Bus, JP, CPC, Fellow AICNSW.
Is this event online?
Yes, this event is an online webinar. Tune in from your office desk, at home or on-the-go.
Who is this event for?
Legal and conveyancing professionals.
Professional learning
If you are in the legal industry you can claim 1 CPD unit for this seminar under practice management and business skills.
Cost effective ways in marketing your pratice 
How technological advances can assist in your workflow
Communicate more efficiently with your clients