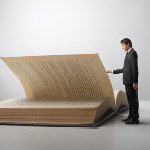 How to better understand your employees
WEBINAR
Thursday 14 September 2017  |  1pm - 2pm
Complimentary
About the event
When it comes to effectively managing other people, it's important to remember to lead by example. Your success is dependent on their success. To best achieve this, having a genuine understanding of each of your employees is fundamental. Join Fiona Crawford, Olympic softball medallist and General Manager Human Resources at InfoTrack as she shares her top tips for better understanding your employees. From implementing a rigid pre-employment screening process including police checks, reference checks and interview compliance, through to steps to take during employment in order to get the most out of your employees, Fiona will talk you through the best practice metrics for you to start undertaking today.
Presented by Fiona Crawford
With over 15 years human resources, training and coaching experience across a range of industries including sport, fitness, finance, hospitality and automotive; to say Fiona Crawford is passionate about HR is an understatement. Fiona has a BA Sports Studies (majoring in Psychology, Marketing and Science), and was awarded the AHA NSW HR Manager of the Year. Her uncompromising commitment to high performance and continual improvement stems from her sporting background - a two-time medal winning Olympian in the sport of softball (Silver 2004 and Bronze 2000).
Who will you be learning from?
Fiona Crawford, General Manager Human Resources, InfoTrack
Is the event online? 
Yes, this event is an online webinar. Tune in from your office desk, at home or on-the-go.
Who is this event for?
All industries
Leaders who want to get more out of their team
Professionals wanting to increase staff engagement
Professional learning
If you are in the legal industry you can claim 1 CPD unit for this seminar under practice management and business skills.
Develop a genuine understanding of your employees
Implement a rigid pre-employment screening process
Apply best practice metrics