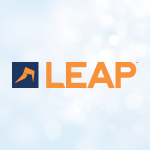 End-to-end conveyancing with LEAP
[NSW]
WEBINAR
Tuesday 19 September 2017  |  1pm - 2pm
Complimentary
About the event
Join InfoTrack and LEAP as we explore everything you need to know about InfoTrack's seamless PEXA Integration. 
Presented by Kate McDonald & Holly Taylor
Kate is a Senior Client Relationship Manager at InfoTrack, with a demonstrated history in both business development and account management within the Information Technology and Services industry. In addition to her 5 years with InfoTrack, she has several years experience as a practicing solicitor within the areas of Conveyancing, Family Law and personal Injury Law. This coupled with her experience on the other side as an InfoTrack client provides a strong level of understanding within the legal and conveyancing industries.
As Team Leader of the Client Success Team at LEAP, Holly is responsible for providing existing LEAP clients in Victoria with assistance so that they can work more efficiently. She also provides leadership to the Client Success Managers in New South Wales and Queensland. Holly is an enthusiastic worker who strives to make LEAP customers happy and satisfied with the products and services they provide.
Who will you be learning from?
Holly Taylor, Client Success Manager, Team Leader, LEAP
Kate McDonald, Senior Client Relationship Manager, InfoTrack 
Is this event online?
Yes, this event is an online webinar. Tune in from your office desk, at home or on-the-go.
Who is this event for?
Legal and conveyancing professionals 
Professional learning
If you are in the legal industry you can claim 1 CPD unit for this webinar under professional skills.
* Practitioners residing in WA will have to submit an application for CPD approval to the Legal Practice Board of Western Australia at a fee of $60*
Learn how to use InfoTrack's PEXA integration through LEAP
Implement eConveyancing tools at a pace that works for your practice 
Save money by avoiding disbursement write-offs using real-time cost recovery
Save 40% of time when ordering searches