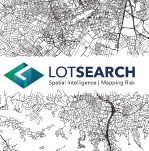 Contaminated land updates with Lotsearch
WEBINAR
Tuesday 12 February  2019  |  1pm - 2pm AEDT
Complimentary
About the event
It is estimated that there are approximately 160,000 contaminated land sites across Australia. 
In the past, attempting due diligence on potentially contaminated land has been difficult due to a lack of site-specific information being readily available. Thanks to the new contaminated land screening report produced by Lotsearch, lawyers can now protect their clients from nasty surprises and unexpected clean-up costs. 
Howard Waldron, Director of Lotsearch will be demonstrating the new products and follow up services as well as discussing a number of different contaminated land case studies across Australia. 
 Presented by Howard Waldron & Mike Atkinson 
After graduating with a BSc in Geography from the Loughborough University in 2000, Howard joined Landmark Information Group who the largest provider of environmental risk reports in the UK and Europe. Howard co-founded Lotsearch in 2014 which has quickly become the market leader in providing comprehensive environmental risk reports across Australia.
Mike Atkinson has a unique track record in developing strategies and applying methodologies to identify potentially contaminated sites in the UK and Australia - and has 25 years' experience providing high-level environmental risk management, due diligence and sustainability advice to the corporate, finance, real estate, industry and government sectors. He has worked to identify potentially contaminated sites in the large property portfolios of the NSW electricity transmission and distribution networks, the National Health Service, Ministry of Defence and British Telecom in the UK, and has developed a methodology for assessing potentially contaminated land for large scale voluntary transfers of council housing stock to social landlords across the UK.
Mike previously spent 3 years on secondment to Barclays Bank's Environmental Risk Management Unit in London, where he worked with environmental data providers to build a system for screening potentially contaminated sites.
Who will you be learning from?
Howard Waldron, Director & Co-Founder, Lotsearch
Mike Atkinson, Executive Advisor, GHD 
Krystal Cullinan, Product Manager, InfoTrack
Is this event online?
Yes, this event is an online webinar. Tune in from your office desk, at home or on-the-go.
Who is this event for?
Legal and conveyancing professionals.
Professional learning
If you are in the legal industry you can claim 1 CPD unit for this seminar under practice management and business skills.
* Practitioners residing in WA will have to submit an application for CPD approval to the Legal Practice Board of Western Australia at a fee of $60*