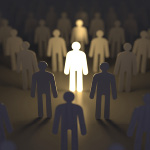 Becoming an authentic leader
SEMINAR - NSW
Wednesday 19 July 2017  |  12pm - 2pm
Complimentary
About the event
Join former lawyer turned music industry giant, Dan Rosen, as he shows you how to become a trusted and respected company leader. Holding a Masters of Law at NY University and holds undergraduate degree in Law with First class honours and a Bachelor of Commerce from Monash University in Melbourne, Dan brings valuable experience in not only law and policy, but digital media and the music industry. Dan will share his personal success stories and approaches to inspire corporate leadership that creates a positive organisational culture. 
Presented by Dan Rosen
Dan Rosen brings with him valuable experience across digital media, law, policy and music. Prior to joining ARIA as CEO, Rosen was based in New York working as Head of Americas for KIT Digital, a NASAQ listed digital media company. Before leaving for the States, Dan worked as an Advisor to the Minister of Communications, Richard Alston, responsible for broadband and innovation policy after starting his career as a lawyer, specializing in media and technology, with Minter Ellison. Rosen was awarded a Fulbright Scholarship to complete his Masters of International Law and Business at New York University. He holds a First Class Honours degree in Law and a Bachelor of Commerce from Monash University in Melbourne.
Who will you be learning from?
Dan Rosen, CEO, ARIA
Where is this event held?
The seminar will be held in our Sydney office, located on Level 8, 135 King Street, Sydney.
Who is this event for?
All industries
Team leaders who want to improve their effectiveness
Professionals wanting to advance their career
Professional learning
If you are in the legal industry you can claim 1 CPD unit for this seminar under professional skills.
Leading a team in a continuously disrupted environment
Maintaining optimism in the face of uncertainty
Dealing with the impacts of rapid technological change through authenticity
Using your authentic nature to motivate millennials
What other industries can learn from the experience of the music business