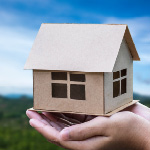 10 Tips on completing the new Victorian SRO 'All-in-one' duties form 
WEBINAR
Tuesday 22 May 2018 | 12pm - 1pm AEST | 1CPD
Complimentary
About the event
Navigating change can sometimes be difficult and with this in mind we're here to help you through the changes. Janine Legg, our Senior Stamping Clerk with over 30 years of industry experience will take you through 10 Tips on completing and finalising the new 'All-in-one' duties form. Our complimentary webinar is a must attend for those who deal with transferring property in Victoria.
 Presented by Matthew Perriam & Janine Legg
A passion for web-based systems and 23 years' worth of experience in the legal industry led to Matthew Perriam's debut into the Legal Information Service industry. Matthew's extensive knowledge of the information lawyers and conveyancers need to assist in completing their matter runs deep. He possesses a deep understanding of the end to end mechanics and processes that envelop the legal practitioners of yesterday, today and tomorrow.
Janine Legg, Senior Stamping Clerk at InfoTrack, has worked in a number of searching industries, including Survey Searching, Court Work, Land Titles Registration, Solicitors Firms and managing her own company. With over 30 years' worth of experience, Janine has been offering her knowledge as part of the Senior Stamping Team at Scott Ashwood for the past 5 years.
Who will you be learning from?
Matthew Perriam, General Manager, Manual Services, InfoTrack
Janine Legg, Senior Stamping Clerk, InfoTrack
Is this event online?
Yes, this event is an online webinar. Tune in from your office desk, at home or on-the-go.
Who is this event for?
Property Law Professionals & Conveyancers 
Professional learning
If you are in the legal industry you can claim 1 CPD unit for this seminar under practice management and business skills.
* Practitioners residing in WA will have to submit an application for CPD approval to the Legal Practice Board of Western Australia at a fee of $60*
Gain greater confidence preparing the new duties online form
Understand who claims the duties statement
Navigate post settlement issues