2016 award winners
InfoTrack would like to congratulate all the nominees, finalists and winners of the 2016 Client Centricity awards.
Nominations are now open for the 2017 InfoTrack Client Centricity Awards. There are 4 award categories open for nomination. You do not have to nominate the firm under all 4 categories, you can nominate them for just one category or as many as you'd like.
Key dates
Submissions open - 16 May

Submissions close - 14 July

Judging - 17-27 July

Finalists announced - 28 July

Awards night - 24 August

Winner announced - 24 August
Client service and delivery
LegalVision, the online law firm, has taken top honours in the client service and delivery category for supporting Australian SMEs and start-ups by offering a wide range of free legal documents and fast, fixed fee access to legal services online as well as partnering with non-legal businesses to provide a complete suite of business support to clients. In addition, each LegalVision client is supported with a dedicated Client Care member so the firm's lawyers can concentrate on delivering high quality legal work efficiently while enquiries and admin are handled effectively by the Client Care team.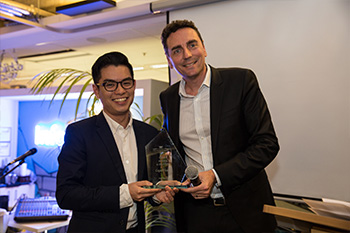 Use of technology
Kreisson, the construction, engineering and property law firm has taken the Use of Technology category for its bold jump into the world of eConveyancing and being the first firm in Australia to offer clients a complete end-to-end electronic settlement and exchange service. In addition, Kreisson uses a range of innovative techniques such as data visualisation, podcasts, eBooks and videos to help improve clients' legal education and to explain their individual issues and cases.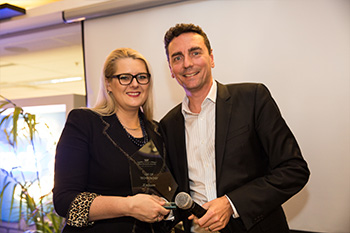 Cost management
Bytherules Conveyancing Pty Ltd won the Cost Management category for its online quote system that provides an automated flat price to prospective clients without any human intervention that includes professional fees, searches and disbursements. The company is so confident in this innovation, and their conveyancing services and expertise, that it offers all services at a fixed price.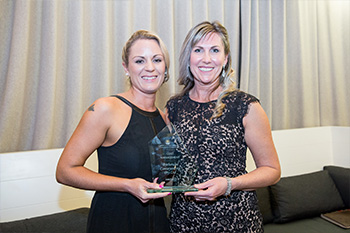 Employee engagement
Meridian Lawyers took out the Employee engagement category for creating a highly positive and engaged workplace culture by actively promoting equal opportunity and employee health and wellbeing. The company offers a range of excellent initiatives including family friendly policies, wellbeing programs, recognition programs and interesting and challenging work. Meridian places all the credit for its success on its people and has designed strong attraction and retention strategies to engage the best practitioners that fit its culture.