Newcastle agenda
 Tuesday 10 October, 12pm - 2pm
 Novotel Newcastle Beach, 5 King St, Newcastle
---
12pm - 12.30pm
Lunch and registration
12.30pm - 1.30pm
End-to-end conveyancing with industry experts
John Ahern, CEO, InfoTrack
Welcome and introduction to how conveyancers and real estate agents can receive the gift of time.
InfoTrack team
We will demonstrate the end-to-end electronic conveyancing process and the products involved.
Samantha Ede, East Coast Conveyancing
Samantha will be talking about the benefits of eConveyancing and why real estate agents and conveyancers should be working together to make it a seamless, efficient and effective transaction.
Sarah Bell, Feature Writer, Elite Agent Magazine and Editor, Elite Property Manager
Sarah will be discussing how tech is disrupting the real estate industry, the changes she's seen in the relationship between conveyancers and real estate agents, and her forecast for the real estate industry in the next 10 years. Sarah has a keen interest in the evolutions of electronic signatures and believes the future of the property industry lies in collaborative solutions and knowledge sharing across traditional sector divides.
1.30pm - 2pm
Q&A and networking
Join us in Newcastle
Save your spot by registering below.
* These fields are required.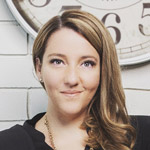 Sarah Bell
Feature Writer for Elite Agent Magazine, Editor of Elite Property Manager and Chief of People, Brand and Culture at Brad Bell
Sarah Bell is a Feature Writer for Elite Agent Magazine and Editor of Elite Property Manager, and the Chief of People, Brand and Culture at brad bell. Previously, Sarah studied law and behavioural science while working as a social science researcher before starting her professional career as an investigator for the Office of The Commonwealth Ombudsman.
Sarah provides corporate and strategic leadership at brad bell, and is committed to sharing her knowledge, experience and insights through writing, speaking, coaching and education. Sarah is passionate about making industry knowledge more accessible to both consumers and professionals.
Sarah has recently graduated from a professional practice Honours in Strategic Leadership and Planning Professional Development from The University of Middlesex (London) and is now working on a Masters in "Human Futures" – looking at the shift in social and economic norms as the connective tissue between human and computer become more intertwined.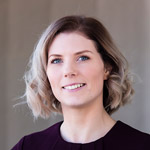 Samantha Ede
Lawyer, East Coast Conveyancing
Samantha Ede is a Newcastle based Solicitor at East Coast Conveyancing and Law, where she practices mainly in property transactions. Previously, Samantha studied Human Resources Management and Services before attaining a Degree in Law from the University of Newcastle.
Samantha has experience in electronic transactions with the electronic Contract of Sale, the PEXA interface and the PlanIT projects portal.
After gaining a solid understanding of the eConveyance process at a previous InfoTrack roadshow,
East Coast Conveyancing became the first NSW firm to complete a fully integrated eConveyance on March 3, 2017.