Adopting new technology in the digital era
Australia is going digital and clients expect service that is fast, simple, efficient, transparent and cost-effective. However, some industries are steeped in tradition and many practitioners still rely upon tedious manual tasks and administrative processes.  For these practitioners, adopting new technology can seem like a daunting challenge.
InfoTrack's technology will simplify and streamline the conveyancing process and cut down on the time you spend on everyday tasks.  We will give you 'the gift of time' so that you can better focus on building new relationships and increasing business.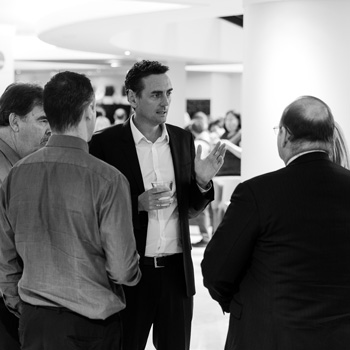 Join us across NSW and VIC
Click below to see information and event locations for your state.
More about e-Conveyancing
First Class Legal made eConveyancing history in Victoria. Watch the video to see the importance of having real estate agents on board with electronic conveyancing.
Ever dreamt you could execute contracts in under 30 minutes? Watch the video to see how East Coast Conveyancing had their contracts signed and exchanged in the time it takes to have lunch.
Think signing is a hassle? Electronic signing makes executing documents so easy that kids could do it. Watch to see how.
 
Read the article
InfoTrack CEO, John Ahern, addresses common e-Conveyancing misconceptions in his article 8 common e-Conveyancing myths dispelled.