Event description
Join Krystal Mihailovic and Andrew Leslie as they demonstrate InfoTracks new comprehensive electronic filing service that streamlines the Victorian court filing process. You now have the ability to lodge documents electronically with the Magistrate's Court of Victoria, including pre-judgement, judgement and post-judgement forms.
Event Speakers
Who will you be learning from?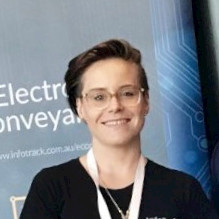 Krystal Mihailovic
Product Manager, InfoTrack Andrew Leslie
Developer, InfoTrack 
*If you are in the legal industry you can claim 1 CPD unit for this seminar under practice management and business skills. Practitioners residing in WA will have to submit an application for CPD approval to the Legal Practice Board of Western Australia at a fee of $60.