Event description
For many of us, our workplaces have up to date technology with premium security settings. To work from home effectively, it is imperative that your technology matches and that your cyber protection is up to scratch to keep your clients' private information safe.
Email fraud has become a major problem in the Australian property market. Securexchange helps to stop your firm and clients becoming victims of cybercrime. Designed to stop the sharing of trust account details via unsecured emails Securexchange, protects against financial loss and the reputation of all professional parties involved in a property transaction.
Join this webinar to find out how to protect your property transactions while working remotely using Securexchange.
Event Speakers
Who will you be learning from?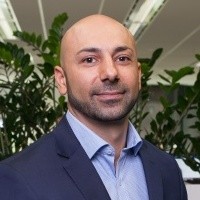 Badr Khabbaz
National Manager, Securexchange
*If you are in the legal industry you can claim 0.5 CPD unit for this seminar under practice management and business skills. Practitioners residing in WA will have to submit an application for CPD approval to the Legal Practice Board of Western Australia at a fee of $60.