Event description
Join Badr Khabbaz, Southern Regional Sales Manager of InfoTrack as he takes you through growing your business in today's competitive market. The presentation will cover:
• Understanding the importance of business development for conveyancers and lawyers
• Learning the basics of "sales" from sales leaders
• The Biology behind buying/selling
• Skills and tools that can be applied to your business today in order to service your clients better.
Event Speakers
Who will you be learning from?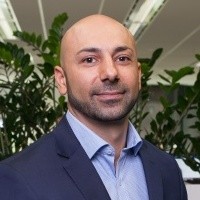 Badr Khabbaz
Southern Regional Sales Manager, InfoTrack
*If you are in the legal industry you can claim 1 CPD unit for this seminar under practice management and business skills. Practitioners residing in WA will have to submit an application for CPD approval to the Legal Practice Board of Western Australia at a fee of $60.