Event description
e-contracts are a hot topic in the Australian property market right now. With the entire property transaction becoming digitised in the next year, businesses and consumers are getting more and more comfortable with electronic transactions, in fact, they are expecting it.
Real Estate Agents are also experiencing the benefits of digitisation – gone are the days of lugging around 100kg's of paper Contracts from Action to Auction on a Saturday. Also gone are the days of standing at the photocopier scanning every signed Contract to be emailed out to the parties.
Is the Vendor or Purchaser overseas? No problem… they can sign the e-contract on the phone from wherever they are in the world.
Join Stephanie Watkins and Krystal Mihailovic as they take you through an e-contract being signed at Auction.
Event Speakers
Who will you be learning from? Stephanie Watkins
Client Relationship Manager, InfoTrack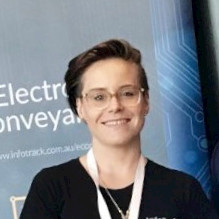 Krystal Mihailovic
Senior Client Relationship Manager, InfoTrack
*If you are in the legal industry you can claim 1 CPD unit for this seminar under practice management and business skills. Practitioners residing in WA will have to submit an application for CPD approval to the Legal Practice Board of Western Australia at a fee of $60.