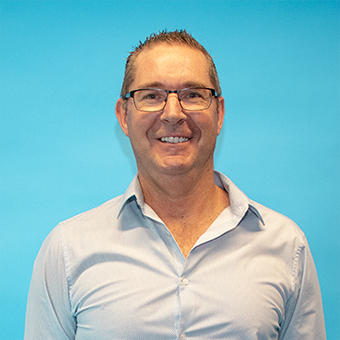 SettleIT Spotlight: David Johansson
04 December 2018
by InfoTrack
David is the Team Leader for InfoTrack's NSW SettleIT team. He loves the variety in his work and has been directly involved in the preparation and processing of 20-40 settlements daily over the past 12 years.
David exemplifies his commitment to his clients by understating more than just their needs. He's aware that the changes in the conveyancing industry are placing more pressure and risk on practitioners and he assures his clients that with the support from the SettleIT team, they have nothing to fear.
We sat down with David to discuss the transition to electronic settlements and find out what he wants you to know.
How long have you been working in the industry and how did you get started?
I started at the Land Titles office in 1983 as a survey draftsman where I learnt about the NSW title system and land title searching. I then moved on to the department of water resources where I became a GIS officer (Geographic Information Systems).
About 20 years ago, I was offered a job opportunity with a small firm that specialise in settlements, land title searching and LPI Registration work. Five years later I became a partner in that small business (John McLaren & Co). Changes in the industry forced us to rethink our business path and in 2016 we became part of the InfoTrack Services Group. Before I moved over to the SettleIT team, I was managing the processing of our private settlements for solicitors and conveyancers.
As our clients know, the industry is always evolving and it's important to keep up to date with the latest rules so I recently completed the Conveyancing Law and practice course offered by Macquarie University.
What motivates you?
Our clients are everything to us, without them we don't have a job. By providing a high level of service we make their job easier.  I have a great working relationship with many of our clients, and they know if they ever have an issue, they can call me to discuss it and I'll do everything I can to resolve it.
Since our team has so much combined settlement experience and knowledge, we're able to spot those small errors that might otherwise go undetected and may affect settlement. We ensure these are corrected prior to settlement so that everything runs smoothly. This extra attention to detail provides comfort for our clients as they can rely on us for this backup support.
What's the most complicated settlement you've worked on?
I recently acted on the sale of a major development site and had to collect funds totaling over $160 million for a client. The settlement was held in a large board room full of many different parties and took about 2 hours to complete.
What's your role on the SettleIT team and what does your day entail?
I am the team leader/onboarder for the NSW SettleIT team.  As such I am the first point of call for e-settlement transactions after which the job will be allocated to a suitable team member.My day involves answering phone and email enquiries and guiding people through the electronic settlement and registration process. Whether it be a settlement or a LRS registration, we have the appropriately trained staff to handle the transaction.
Why should practitioners try SettleIT?
Initially, like a lot of people in the industry, I was against electronic settlements as they were a threat to my business and a lot of my friends in the manual services industry. But in life we all learn to adapt to new technology and the conveyancing industry has simply caught up with modern technology and processes. With retraining, people are simply taking their skills developed in the manual services world and applying them to the electronic world.
If you're looking for support with settlements in Victoria or New South Wales, don't hesitate to contact David and the SettleIT team at settleitteam@infotrack.com.au. We'll cover the cost of your PEXA settlement fees until 31 December 2018 each time you complete an electronic settlement via SettleIT. Visit the SettleIT page for more information and terms and conditions.