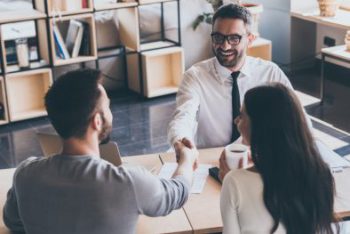 3 tips to grow your business
27 March 2019
by InfoTrack
Conveyancing for residential property is predominantly a local business and when it comes to marketing, this can have its pros and cons. The upside if you are serving a local market is that you can reach your target audience on a low spend marketing budget. The downside is that conveyancers are not generally trained in marketing techniques for attracting new prospects online. To help you understand how you can reach and engage with more customers in your area using online marketing tools and market data, here are 3 simple tips you can use:
Google My Business Listing
If you haven't registered for your Google My Business Listing, you may be missing out on customers who are looking for your services. Google My Business enables you to create listings with all the critical information your prospects may be looking for i.e. phone number, operating hours, email, reviews…etc. These listings appear in Google search results and on Google Maps when a person is entering a business name or when they are looking for specific services. Most importantly, Google will favour listings that are within proximity of the person searching, allowing your business to be more visible within your local community; great for raising awareness and attracting new customers.
To find out more, visit Google's Business page www.google.com.au/business.
Google Ads Search Campaigns
Google is one of the most widely used search engine platforms in Australia, with over 94% of the overall search market across all devices. It is a tool that helps businesses on any budget and can offer you the ability to track the performance of a campaign and the return on your investment.
Google Ads Search is great for businesses who want to quickly increase their position on search results pages and want to target people who are activity searching for your services. It works by highlighting relevant keywords as part of your advertising campaign and when someone searches for your keywords, they could see your ad.
When setting up a Google Ads Search campaign to promote a local business, customisation can make a huge difference. The Google Ads platform (formally AdWords) allows geographic targeting which means your ads can be customised to reflect your target client's location. You can target prospects by postcodes and the surrounding areas by proximity.
Core Logic market data Insights
Core Logic offers extensive reporting to assist you with prospecting. The property data insights report offers you key data at a suburb level including the volume of properties within the suburb, those that are currently on the market or have listed in the previous 12 months, and the median value of properties within the suburb. This report is useful in identifying upcoming conveyancing opportunities and can be used in conjunction with the quarterly regional report which offers market data on the residential housing markets of the largest regions
outside Australia's capitals. This could assist you with identifying new growth market opportunities in regional areas where there may be less competition than in your local area.
Visit www.corelogic.com.au to find out more.