What's your story?
Ever wondered what the employee journey looks like at InfoTrack and if the career progression on offer is everything they say it is?
Well at InfoTrack we are unapologetic for demanding high performance because we make sure we take care of our own. We only keep the best and once an employee makes the cut, we ensure they're acknowledged for all the hard work and dedication they put into making InfoTrack one of the Great Places to Work. 
This is why so many of our positions are filled by internal promotions, because we have tailored learning and development plans and in-house leadership programs to identify the best talent in the company and ensure they are constantly thriving. We are second to none, so we have extremely high standards for our employees and expect them to overachieve and surpass the goals we set.
Tara's Story
Tara heard about her role through a SEEK advertisement and boy are we glad she applied. Since joining InfoTrack just a short time ago, Tara has proven herself as a high-achiever, moving from a Property Services Consultant role to a Customer Relationship Manager role due to her amazing customer service.
Trevor's Story
Trevor Weafer started at InfoTrack as an Internal Sales Consultant and has never looked back. Always exceeding his KPI's, we knew we picked a winner here. From there he progressed his way to the title of Senior Internal Sales Consultant and has since moved on the road in a Business Development Manager role.
Keith's Story
Originally a developer from Canada, Keith moved to Australia where he applied at InfoTrack in the role of a .NET Developer. After just 9 months in this role, Keith was promoted to Development Manager where he has come on in leaps and bounds. Keith is a testament to the fact that if you work hard at InfoTrack, anything can happen.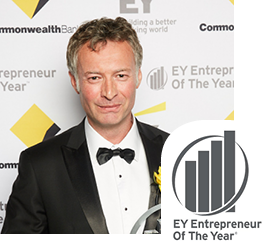 Christian Beck - InfoTrack Founder
Entrepreneur of the Year 2017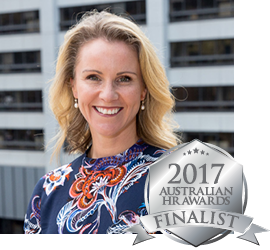 Fiona Crawford - General Manager, HR
HR Director of the Year 2017 Top 10 Finalist
HRD Hot List 2017 - Read more here
2018 company awards
2017 company awards

2016 company awards

2015 company awards

2014 company awards